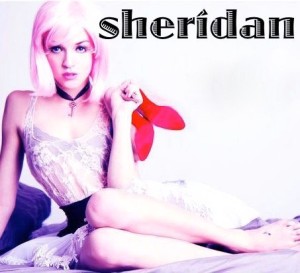 To hear featured track (highlighted in yellow) click on 'play' icon. To hear next track click on fast forward and for previous click rewind
Recently featured on MTV, twenty four year old Sheridan is a petite, Dallas native with a big voice and an even bigger smile. She has been described as "a firecracker with a dynamite sound." Her musical interests developed early on, when at the age of six she began gathering crowds when she sang. She is an ambitious, energetic performer and wows audiences when she takes to the stage.
Sheridan relocated to the Los Angeles area to pursue her ambition and has met with considerable success with placements in popular television shows such as "STAR (fox)" and "Younger (tv land)". Not content to let the music speak for itself, she has worked hard to promote herself and her music, and at one point her website boasted over 400,000 plays, making her one of the top 25 in California.