To hear featured track (highlighted in yellow) click on 'play' icon. To hear next track click on fast forward and for previous click rewind.
Nineteen year old San Diego raised Hannah Renee has a voice that will take you pris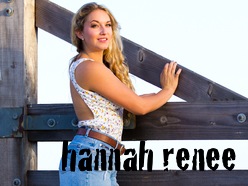 oner at first listen. Soulful, bluesy and genuine, this young chanteuse has chops that simply belie her age! Currently hanging her hat in Los Angeles, Hannah continues to hone her craft and looks to broaden her fan base with these hot new recordings, fresh from the oven. We know you're hungry, go on take a bite!
"Just wanna keep makin music for anyone and everyone to hear. Hoping to leave my mark and make a difference through my songs. Enjoy. xo, Hannah Renee"